Selling at auction is easy and simple.
If you are considering selling at auction then we would be delighted to help. We pride ourselves in providing a professional and comprehensive service aimed at producing the best results for our clients. The friendly auction team can guide you through the auction process and selling by auction couldn't be easier!
Valuation advice you can have confidence in
The first step in selling is to get a free, no obligation valuation of your items.
Our Team
The auction valuation team is headed by Nicky Houston and Simon Ball assisted by Heather Allen. Nicky has worked as a Director of a well known national auction house and has experience in valuing antiques and collectables for all purposes nationwide. Simon has also worked extensively for national and local auction houses. Nicky and Hayley are supported by consultants who can assist where needed.
Accepting Items for Sale
For those contemplating selling at auction, we accept items at our auction rooms every weekday from 10am until 3pm when a valuer is present to provide valuation advice. We are delighted to give a verbal appraisal free of charge. If you're happy to go ahead with selling your items, we will agree reserves with you, give you a receipt and enter it into the next suitable sale.
For clients not able to visit the auction rooms or for valuation of larger items, we are happy to make house visits at a time to suit you, so please do give us a call on 01749 840770.
Or you can email us a photograph of your item and any details to enquiries@mendipauctionrooms.co.uk and one of our specialists will get back to you as soon as possible.
Items that sell well include jewellery, vintage and modern watches, silver and plated items, medals and militaria, Asian art, carved ivory, jade, ceramics and glassware, clocks, paintings, bronzes, 20th century design, novelty items, designer fashion items, fine furniture and more.
Our Auction Rooms – a great place to sell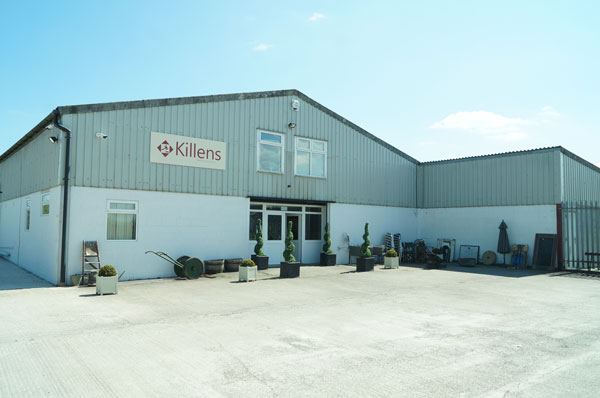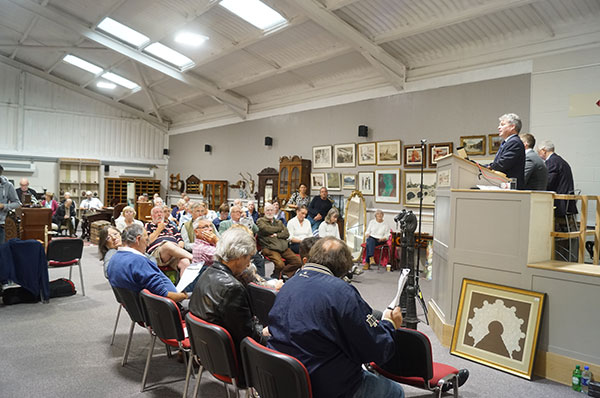 Our smart and highly accessible auction rooms are set in the beautiful Somerset countryside of the Mendip Hills. Situated at Rookery Farm, just off the A37, the rooms are a stone's throw from the Cathedral City of Wells, the Georgian City of Bath and the rural splendour of Cheddar Gorge.
There is plenty of parking and our friendly and experienced staff are on hand to answer any questions potential buyers may have. We also work really hard to display lots to their full potential. 
Also, on site is the popular Hartleys Cafe and a range of shops. There is plenty to see and do on auction days and it is possible to eat and drink in the Lookout Café overlooking the saleroom and watch the sale in progress. With such a great destination, our auctions attract many potential purchasers.
Reaching the global market
Live Internet Buying
Through the-saleroom.com, our antique auctions are relayed across the world through the internet and it is possible for potential purchasers to bid on-line. It is also possible for bidders to leave commission bids for the auctioneers to bid on their behalf or to bid over the telephone.

Catalogues
We take pride in our catalogues and with every effort being made to list all items for sale at their best. Catalogues are available to download through various websites and distributed to potential purchasers on our database.
Advertising
In promoting our sales, we advertise extensively in local and regional publications. Advertisements are also placed in the Antiques Trade Gazette and other auction and antique related publications. 
Condition Reports
We provide comprehensive condition reports and photographs for clients all over the world, to ensure that if they can't get to the auction rooms, we'll give them the next best thing to holding the object they would like to buy.
Getting items to the auction rooms
Whilst we do not provide this ourselves, through our recommended service providers, we are able to arrange a reliable collection and delivery service at a reasonable charge. 
Contact ARK - 07904 431741
Through our recommended providers, we can arrange a full house clearance service for executors, trustees and private individuals. We can assess the best method of disposal of every item within a property and we will arrange, at cost, transportation of suitable goods to the Auction Rooms and the clearance of the remaining items. 
Our Charges
We earn commission deducted from the realised sale price and our charges are some of the lowest in the region. If the item is unsold then no commission is payable. Our commission rate is calculated at 15%.
A minimum commission of £3 per lot is payable and in addition, a small charge is made to cover loss or damage warranty calculated at 1.5% of the realised price. No charge is made for lotting, website presence or illustrations. All charges are subject to VAT.
If an item does not sell it can usually be re-offered in a future sale. We do not charge an unsold fee. Where in our opinion an item is unsaleable, we ask you to collect such items from the sale room promptly on being so informed.